Health & Wellness Programs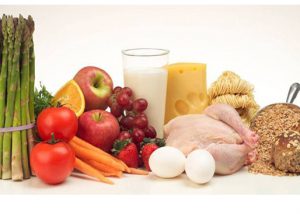 Become healthier at the Tri-Cities Family YMCA.  Whether you're new to fitness, a seasoned athlete or somewhere in between, you'll get the personalized attention, support and resources you need to commit to improving your health and well-being.  At the Y, results are not just measured by how many pounds or inches you lose, results are measured by how great you feel inside and out.
•    Dedicated staff:   Our staff is caring, competent and experienced. They are passionate about serving you and they will guide and support you through our wide range of health and wellness programs, so you can find the workout regimen that fits your lifestyle.
•    Supportive Environment:   When you join the Y, you'll see that support doesn't just end with our staff; you'll meet other supportive people who will become work-out buddies and then lifelong friends. At the YMCA, we're not a gym, we're a community.
Nutrition Consultation
What you put into your body affects what you get out of it! Whether you're a beginning exerciser, an experienced athlete, or a family with children in sports, you likely have some areas for improvement in your diet. Our staff will show you how a few simple changes can significantly impact how you feel throughout your day, not just your exercise session. These personalized assessments are ideal for individuals or active families. One hour sessions available by appointment and can be used as part of a personal training package.
Nutrition Classes
Topics for our nutrition classes are listed in the current Program Guide.  Please register in advance for these classes at the Y Welcome Center.