TOGETHER, WE'RE STRONGER.
For over 60 years, the Tri-Cities Family YMCA has served the community by fostering positive youth development, promoting healthy living and upholding a commitment to social responsibility. Most importantly, our programs and services are accessible to ALL regardless of financial circumstance.
When you join the Y, you don't just join a gym. You join a community of people committed to making everyone healthier. Our programs are designed to accommodate every age group, from infants to seniors. Every day, we strive to live the YMCA's mission by weaving the values of caring, honesty, respect, and responsibility into all that we do.
We're more than a gym.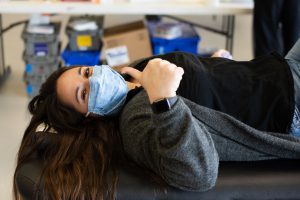 During the pandemic, we've taken our mission of social responsibilty to new levels. Through blood drives, food drives, essential childcare, virtual programming and senior outreach, we stepped up to strengthen the community any way we could. Our facility was closed for six months but our commitment to community never closed. With support provided through our Annual Campaign, the YMCA empowers people of all ages to lead healthier lives by offering program and preschool scholarships and membership discounts to those who need it most.  Together, we can take on greatest challenges facing our young people, our health and the communities within our service area. Join us.
The Y makes an impact.
Learn how the Y continues to make an impact in our community: