2021 Team Grand Haven Custom Molding Kick-Off to Summer Run
Presented by: Team Grand Haven Custom Molding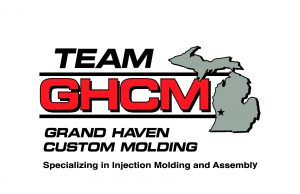 For over 30 years, the Tri-Cities Family YMCA has hosted two exceptional run events in the beautiful community of Grand Haven. Our runs feature challenging courses, varied terrain and offer the beautiful scenery of Lake Michigan. All of the proceeds from the race events benefit youth and family programs at the Tri-Cities Family YMCA.
The Tri-Cities Family YMCA invites you to kick-off your summer at the Team Grand Haven Custom Molding Kick-Off to Summer Run! Whether you are an avid racer or an occasional walker, there is something for everyone and all ages are welcome. Our races consist of a US Track & Field certified 5k Run, a 1 Mile Family Fun Run/Walk (be sure to bring your wagon or stroller) and a Virtual 5k Run. Join us for this fun family event as we promote healthy lifestyles and building community in the Tri-Cities area! See you on the race course! 
COVID-19 Information: The health and safety of our race participants, staff, spectators, and volunteers is our number one priority. We will continue to monitor current and updated health and safety restrictions and revise our race day plan, if necessary. Any changes that occur will be communicated in a detailed and timely manner. We are committed to providing a safe, yet fun and engaging, experience for all involved parties. Thank you for your continued support and understanding! 
Saturday, May 29, 2021

8:30am – 5K Run/Walk
9:30am – 1 Mile Family Fun Run/Walk
Prices
$30 thru May 27th / $35 after May 27th – Individual 5K
$75 – Family of up to 4 – 5K ends May 27th
$13 – 1 Mile Fun Run 
Packet Pick Up and Late Registration
Please stay tuned for further information regarding Packet Pick Up and Late Registration. 
Race Course Maps