Coast Guard City U.S.A. Run
The Tri-Cities Family YMCA invites you to join us on Saturday, July 31st, 2021 for the Coast Guard City USA Run, presented by North Ottawa Community Health System & Friends! Whether you are an avid racer or an occasional walker, there is something for everyone and all ages are welcome. Our races consist of a US Track & Field certified 5K Run and 10K Run, a 1 Mile Family Fun Run/Walk (be sure to bring your wagon or stroller), or a Virtual Race option. Join us for this fun family event as we promote healthy lifestyles and building community in the Tri-Cities area! See you on the race course!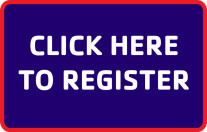 Packet Pick-Up/Late Registration
Friday, July 30 from 3:00-6:00 pm
Saturday, July 31 beginning at 6:30 am
at the Tri-Cities Family YMCA, 1 Y Drive in Grand Haven
All packets must be picked up by 9:00 am. Packets/T-shirts will not be held for those who do not show up.