CHILDCARE
Kid's World: drop-in childcare (3 mth – 10 Yrs)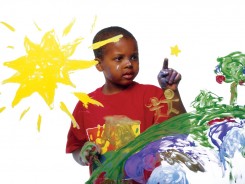 The Y is here to help you achieve balance in your busy lifestyle. We'll watch your children play while you work out! Our Kids' World services are provided for parents while attending classes, using the Y for fitness, or participating in recreational activities within the facility. Our goal is to provide a safe, enriching, and fun environment for your children.
Children play under the supervision of caring, trained YMCA staff. We will care for your child in Kids' World for up to a maximum of two hours.
ACE Place: Action Center for Exploration (3 – 10 Yrs)
Allow your children to explore and discover while you are are involved in Y activities within the facility. Your child has an adventure waiting for them on the slides, tunnels, and much more. Parents are welcome to stay and play with their child at no charge or leave them well attended during our Supervised Drop-In times.
See our Program Guide for more details and daily schedule.