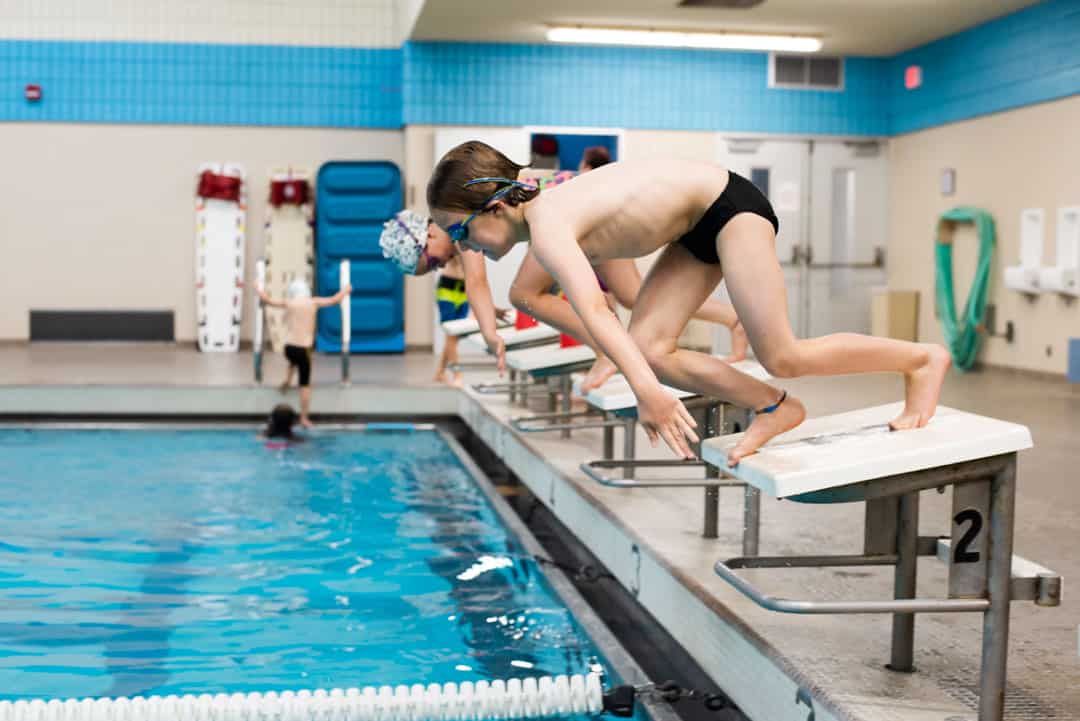 YOUTH AQUATICS

Learning to swim is absolutely critical for children in a waterfront community such as ours. The Y has group swim lessons for every level and ability. Our instructors follow the National Y's Progressive swim program with each level building upon the next. Whether you are starting your baby as early as 6 months old, or well into their teens, YMCA swim lessons will not only teach your child how to swim, but also how to be safe around water and beaches.
Check out our Program Guide for swimming lesson dates and times.
LEVELS A-B
Parent/Child Swim Classes: Water Discovery and Water Exploration 
Join your child in the water for a wonderful, positive, aquatic experience using songs, games, toys and basic skill building play. Swim diapers are required!
LEVELS 1-3
Swim Basics: Water Acclimation, Water Movement and Water Stamina
This program offers children their first experience in the pool without parental support. We offer classes for the beginning swimmer with no experience in the water to those advanced swimmers who are comfortable in deep water.
LEVELS 4-6
Swim Strokes: Progressive Swim Classes – Stroke Introduction, Stroke Development and Stroke Mechanics 
Your child will progress through levels based on skill, not age. In our beginning classes, we teach basic form and introduce rhythmic breathing. In our advanced classes we work on perfecting all strokes and learn skills for competitive swimming.
Private Swim Lessons
We offer private swimming lessons for all ages and skill levels. Whether you are interested in getting comfortable in the water of the first time, want to improve your form, or just want to swim faster, we can develop a program to suit your needs. Our instructors can help you overcome apprehensions, help with stroke development and assist you in developing a program for endurance swimming. You will receive individual attention during your 30 minute class.  Lessons are scheduled by appointment only during open swim times and other limited times. Please call for pricing.