ENROLLMENT
REGISTRATION 
Registration happens during the second week of February each year. We invite you to tour the classrooms, meet our wonderful teachers, and have your questions answered.
Registration is open from 9:00 am – 3:00 pm. All registrations must occur in person at the Tri-Cities Family YMCA. The registration schedule is as follows:
TRI-CITIES FAMILY YMCA LOCATION
Monday, Feb 3rd at 9:00AM:  Registration is open to current Learning Tree Families and their siblings.
Tuesday, Feb 4th at 9:00AM:  Registration is open to MEMBERS of the Tri-Cities Family YMCA.
Wednesday, Feb 5th at 9:00AM:  Registration is open to the community.
If you have any questions about registration, or you would like to schedule a day to observe and participate in one of our classrooms, please contact Meredith Long at 842-7051 ext 242, or by email at meredith.long@tcfymca.org. We encourage you to come into the Learning Tree for a tour, to ask questions of our teachers and Director, and to observe in the classrooms. We would be happy for you to bring your child along so you can see if it is a good fit for you and your family, and be confident in your decision to enroll. What better way to know that our preschool is the right choice for you and your family. Please call for an appointment. 842-7051 ext 242.
REGISTRATION COST & REQUIREMENTS
Registrations must include the non-refundable application fee of $125.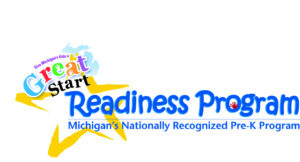 Have you considered sending your child to preschool but thought it wasn't in the budget? Think again! Through the Great Start Readiness Program, we're able to offer our high quality preschool, tuition-free to families that qualify. You do not need to be a Tri-Cities resident, only a Michigan resident. You don't even need to be a member of the Y. If your child turns four by September 1, consider this great opportunity to get them ready for kindergarten. The income guidelines and qualifications may surprise you!
To review income guidelines, click HERE for the English version and HERE for the Spanish version.
***GSRP/Help Me Grow Application
*Note: GHAPS public school cutoff for Kindergarten is 5 by Sept. 1*

Preschool Payments are made monthly on the 1st of the month.
Payments are due September 1st, 2020 through May 1st, 2021.