If you're having trouble completing online registration on your iPhone or iPad, it's Safari's fault. We can help! Follow these steps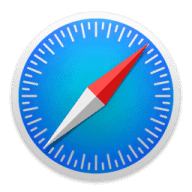 and you'll be good to go:
Go into Settings 
Scroll down to Safari 
Tap Privacy & Security
Toggle off  1) Prevent Cross Site Tracking and 2) Block All Cookies
That should fix your problem! If not, please call the Welcome Center at 616-842-7051. They would be happy to help you!